How to Replace the Battery in Your Toyota Key Fob

Life doesn't always go perfectly, and in the course of events, you may be left with a non-functioning or missing Toyota key fob. Fortunately, Toyota key fob battery replacement is easy, and we're here to help. And if you're interested in a new Toyota, we offer convenient online shopping to get you started at home.
---
Replacing a Toyota Key Fob Battery
When your Toyota key fob battery has stopped working, you'll have to open up your key fob case to figure out what kind of battery is inside it. With newer Toyota cars, you can open up your key fob case by unfolding the hidden key and placing it in a slot specially designed to open the case. In older Toyotas, you'll unlock the case by sticking a thin object to pry the case open where you see a notch that stands out.
Here are the steps to replace a Toyota key fob battery:
Open up your key fob with any of the appropriate above methods.
Once you open the case, lift up the circuit board and find the battery.
Make a note of what kind of battery it is and the way it sits in the case. Usually, you'll find a CR2032 battery which you can find all over Monterey hardware stores and big box retailers. There are normally below $5 at most places.
After getting your Toyota key fob battery replacement, place it in your key fob case and close the key fob.
Test out your key fob with the battery replaced. If it isn't working, open the case again and make sure the connections are clean and they're making contact with the battery. If you're still having trouble, you should get a Toyota key fob replacement or reach out to our service department.
---
Toyota Key Fob Replacement: If It's Lost
Let's say you've lost your Toyota key fob. That might be a pain, but if you come to Santa Cruz Toyota and order a Toyota key fob replacement, you'll be driving around Aptos again in no time. You can trust in Santa Cruz Toyota to always have genuine OEM parts to ensure that you're getting a safe and functional component for your Toyota.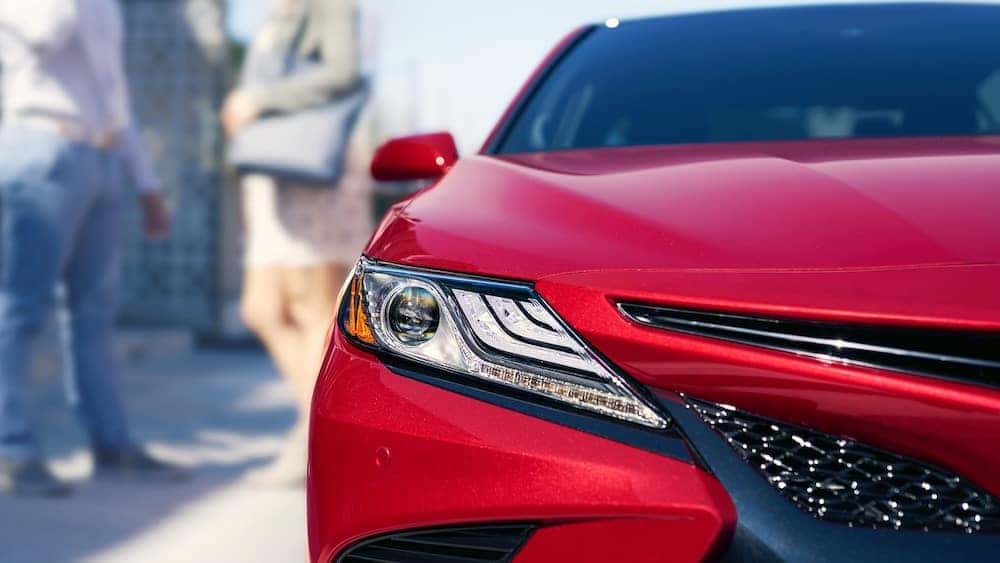 ---
Learn More About Toyota Key Fob Battery Replacement Today
Toyota drivers who call Santa Cruz home trust Santa Cruz Toyota because we know Toyotas. Now that you've gotten some useful information on Toyota key replacements, you should check out our new vehicle specials. You can also browse our other service tips to learn more about vehicle maintenance like how to repair scratches or dents in your car, how to rotate your tires, and how to check your tire tread depth!
More From Santa Cruz Toyota
Are you looking to upgrade your Capitola commute or buy a bigger SUV for your next family vacation? The 2020 Toyota Highlander offers high-tech features, incredible performance, and a variety of trim levels for Santa Cruz drivers to choose from. Learn more about the 2020 Toyota Highlander trim levels below, then contact Santa Cruz Toyota when you're ready…

The 2020 Toyota RAV4 is an ideal vehicle for Capitola drivers who want an SUV with a low starting MSRP and a suite of convenience and performance features. There are six RAV4 configurations for Capitola drivers to choose from, meaning that there are six different ways to customize the RAV4 to your lifestyle. Explore the…

When you think of fuel-efficient vehicles, we're willing to bet that the first car that comes to mind is the Toyota Prius and its stunning mpg ratings. As the first hybrid vehicle to come to the US market in 2001, the Toyota Prius set the standard for hybrid vehicles and fuel efficiency. Fast forward to…